The Automated Money System
Join me and other professionals for a 4-week LIVE course. I will teach students to automated their own money system via Zoom. This will focus on paying bills, paying off debt, saving and investing, all done automatically!
Frequently Asked Questions
What's the difference from the live course and the self paced course?
---
The biggest difference between the live course and the normal, self paced course is how fast students get up and running. Many students taking the self paced course start strong and take multiple months to finish the course. Many of these students never finish at all. In the live course all students finish and finish in less than a month because your instructor is consistently teaching, ensuring progress and encouraging students to complete exercises. The live course is a fast paced 4-hour live lecture (1 hour/week) where the instructor teaches students on a Zoom conference call. The live course also grants access to the pre-recorded videos of the normal course as well. The normal course has pre-recorded lessons of the instructor teaching each concept over 4 sections + 1 bones section. Students can watch videos and complete assignments at their own pace.
---
When is the live course taught?
---
The Automated Money System LIVE will be 1 hour sessions one day per week (Wednesdays) for 4 weeks straight. Generally each live course will start on the first Wednesday of the month, but this can vary.
---
How is the live course taught?
---
The Automated Money System LIVE is taught over Zoom 4 weeks in a row on Wednesday evenings. The live course is more interactive than a student just watching the instructor talk. Each student will be working on their own workbook while the instructor shows exactly how to use each tab to insert information. Students can ask questions in real time to understand more than what to do, like how and why we are doing certain things.
---
Why a live course?
---
I believe the course is the best route for many reasons I'll explain in the video, but the reason I came up with the live course is because many students were taking a long time to complete it on their own time or they didn't finish at all. This could be the result of them getting stuck somewhere and not being able to ask questions, fear to go all in, simply not prioritizing getting this done, and many other reasons. I felt doing this live and knowing the instructor is expecting results is a great way to encourage completion and this course only helps make changes to your life if you execute.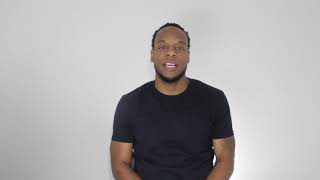 ---
What if I can't make it to 1 of the 4 sessions?
---
I really hope you can commit to 4 hours of improvement from the 720 hours you get in a month. With that said, even when you commit to things, life happens and I completely understand that. In each weekly session we will cover a section of the Automated Money System course. After the session is over you will be given access to the pre-recorded video lessons. This is available for $99 now, but you get this along with the live teaching for half the price. This means you can always go and catch up on what you missed or go and re-watch any concepts you may need a refresher on.
---
How does registration work?
---
Click this link to register for the next LIVE course any time before it begins. Once you register, your seat is saved for the next live course. You will know you've succesfully registered when you receive a welcome email about the live course. You won't get access to any of the actual course material until the first day of the course to ensure that all students that enroll have the same opportunity to get started together.
You can also purchase other versions of courses as well by clicking "Courses" in the menu options above.
---
---
Course Workbook
6 Spreadsheets
3 Quizes
7 sections
30 Video Lessons
Priority Support
(3) 1-Hour Coaching Calls
Course Workbook
6 Spreadsheets
5 sections
3 Quizes
30 Video Lessons
Priority Support
(3) 1-Hour Coaching Calls
Course Workbook
6 Spreadsheets
5 sections
3 Quizes
30 Video Lessons
Priority Support
(3) 1-Hour Coaching Calls